1. The firmware released after Sep 28th, 2012, the serial No. had been updated from 12-bit to 16-bit
Detail information: to get 16-bit serial No. via two ways:
1. Through the¡°Enter Guide¡± from XM Cloud£º
See below picture£¬click¡°Enter Guide¡±to enter the guiding process: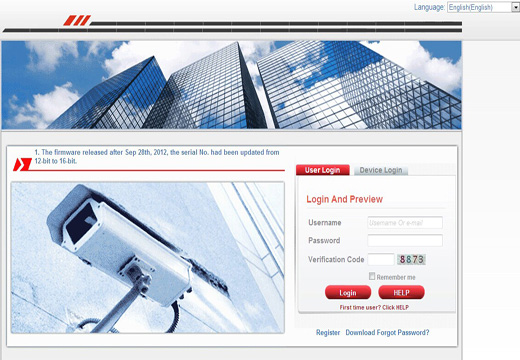 Click ¡°next¡± to enter the search interface, see below picture: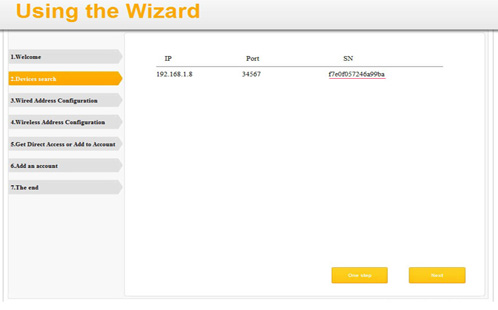 You can search out the serial No. of both the old 12-bit and the new 16-bit.
2. To access and preview the device from IE browser directly, click ¡°DeviceCfg¡± at the main page, see below picture: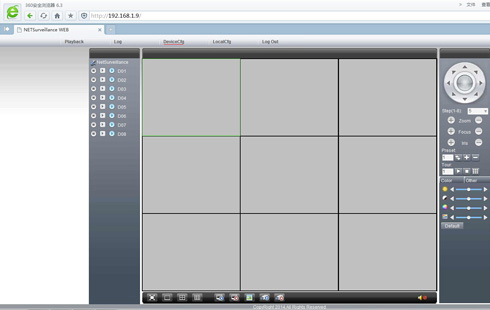 3. Enter DeviceCfg interface and choose the bottom last icon to enter the system version interface as below: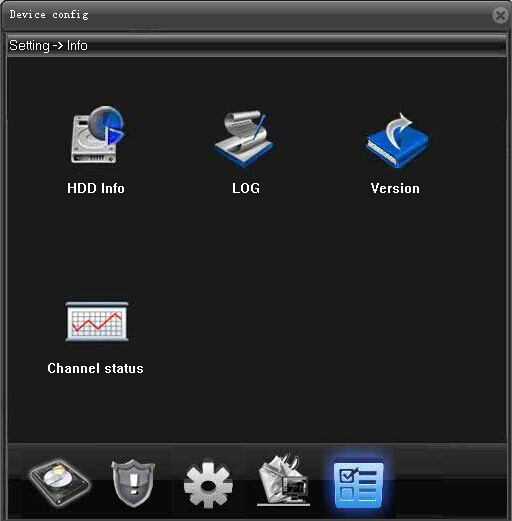 Click ¡°version¡±, as below picture, you will find 16-bit serial No.